RR family visiting us
Most of the puppies have mooved to their new homes and at our place we still have 4 puppies – one will stay in our family, one lovely blue boy is waiting for the right time when he can travel to Germany and we have 2 available black nosed puppies – mr light blue and miss red – feel free to e-mail kristine@liberta.lv or call + 371 29299668 for more information!
And here are some pictures where lovely Miss Orange  -Diva Dorena Look Liberta's met her new family at our place 🙂 Ilze already owns a livernosed ridgeback girl from my first litter and Athena is the one why I fell in love with livernosed ridgebacks …  and my dream has come true finally 🙂 Enjoy the stack pictures we made at the age of 11 weeks: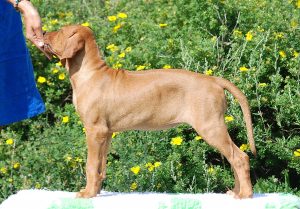 Diva Dorena Look Liberta's – miss orange – 11 weeks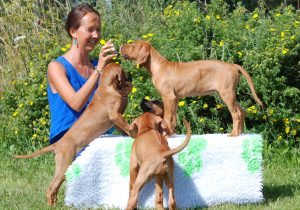 Some assistants 🙂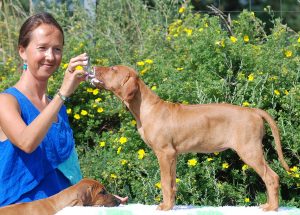 Diva – a real Diva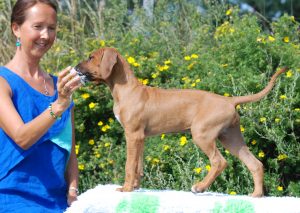 AWAILABLE – Miss red – Daffodill Della Look Liberta's – a sweet and active playful girl looking for a home!
Miss Lilla – Donnali Dalili Look Liberta's – stays at our home 🙂
Lovely Donnali – 11 weeks old
AWAILABLE – Mr light blue – Dakari Deo Look Liberta's – such a sweet tempered boy, loves everyone, hugs everyone, loves other dogs and is always ready to play!
Mr Blue – Delroy Dell Look Liberta's will live in Germany, now waiting for the time to travel 🙂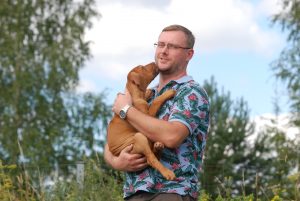 Sweet Diva and her owner 🙂
Diva posing so nice – a lovely girl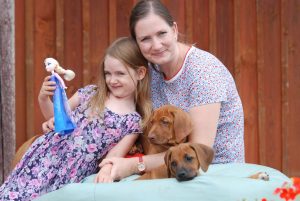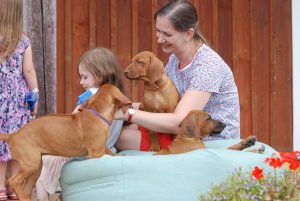 So proud of you all! Have a lovely Summer time, we are going to the beach now!
---